Does anyone wants to sell their things quicker, then they must go to Quikr.Honestly, one of these days, it is often people go to this site to sell their used products.It doesn't matter whether they have to sell their cars, motorbikes, cell phones, tablets, electronics and appliances, pets, it can be anything they just visit Quikr and post an ad inviting applicants for buying purposes.
When i visited their website, i was intrigued by the way the website was presented.The site was eye catchy and very inviting to the eyes of the sellers and buyers.I felt like i have to sell something in the website.Millions of people commonly sell their mobile nowadays.I also have a mobile phone which i need to sell.Surely, i will post an ad stating i am looking for a buyer who is interested in purchasing my phone.
I have never previously used the service of this website except that i posted a question to a buyer asking about a pet.And i forgot totally about it as for now in my home no body likes to buy a pet dog as we live in an apartment.In Quikr, there are lot of used products i get to see.I have been to Quikr before but i never purchased or sold anything which is now a drawback.That's why i hope to sell my cell phone on Quikr.
If i am the buyer myself, Why i would prefer chatting with a seller on phone?Read the below reasons, you will understand my point of view.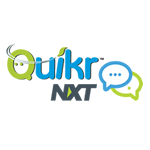 To speak only to the seller
First, i will be assured with the knowledge i am speaking to the seller not anyone else in his friend or family circle.It will give me an understanding with the seller before buying his product.He may sell a small item such as electronics, cell phone but i have to be convinced it is the seller i am talking to.
To clarify all my doubts in a clear manner
Second, the seller needs to clarify all my doubts which is no way possible through mere online chats even if it is on Quikr itself.I will be shooting lot of doubts to the seller, he has to answer them all.I will know that he is being true to himself.Details need to be discussed thoroughly. Nothing must be left out.After buying i should not feel why i bought it.So online chats will not help to find what i seek.
To meet with the seller if he resides in my town
Last but not the least, if the seller's house in my own town, i can visit his place and see the status of the product.Oh yeah!It is one of the famous method where buyers and sellers gets to meet face to face.I can directly ask the seller about his product or the best, i can look at the product myself.It will be nice to buy big products like Maruti suzuki, costly electronics in our own city so that we will have an opportunity to meet the seller ourselves.
Now visit India's largest buying and selling platform here http://www.quikr.com/.